Finally… a hotel as fabulous as I am!!!
That's how I felt as I sauntered into the drop-dead gorgeous lobby of The Dwell Hotel. This swanky boutique hotel has a prime spot in the heart of Downtown Chattanooga (one of my fave places!), and the ambiance and decor does not disappoint. The rich materials, stunning colors, and chic mid-century style make you feel like you're in a vintage Hollywood film—and you're the star.
It's fitting, too, because a little birdie may have told me that celebrities love to hide out here from time to time. But shhhh—this is the one time you didn't hear it from me! (wink wink) Really though, this hotel is a VIBE in and of itself. Think old Hollywood glam here. With charming touches at every turn, and backdrops ready-made to muster an Instagram mood, The Dwell Hotel has the perfect ambiance to create the most memorable and magical moments you can imagine.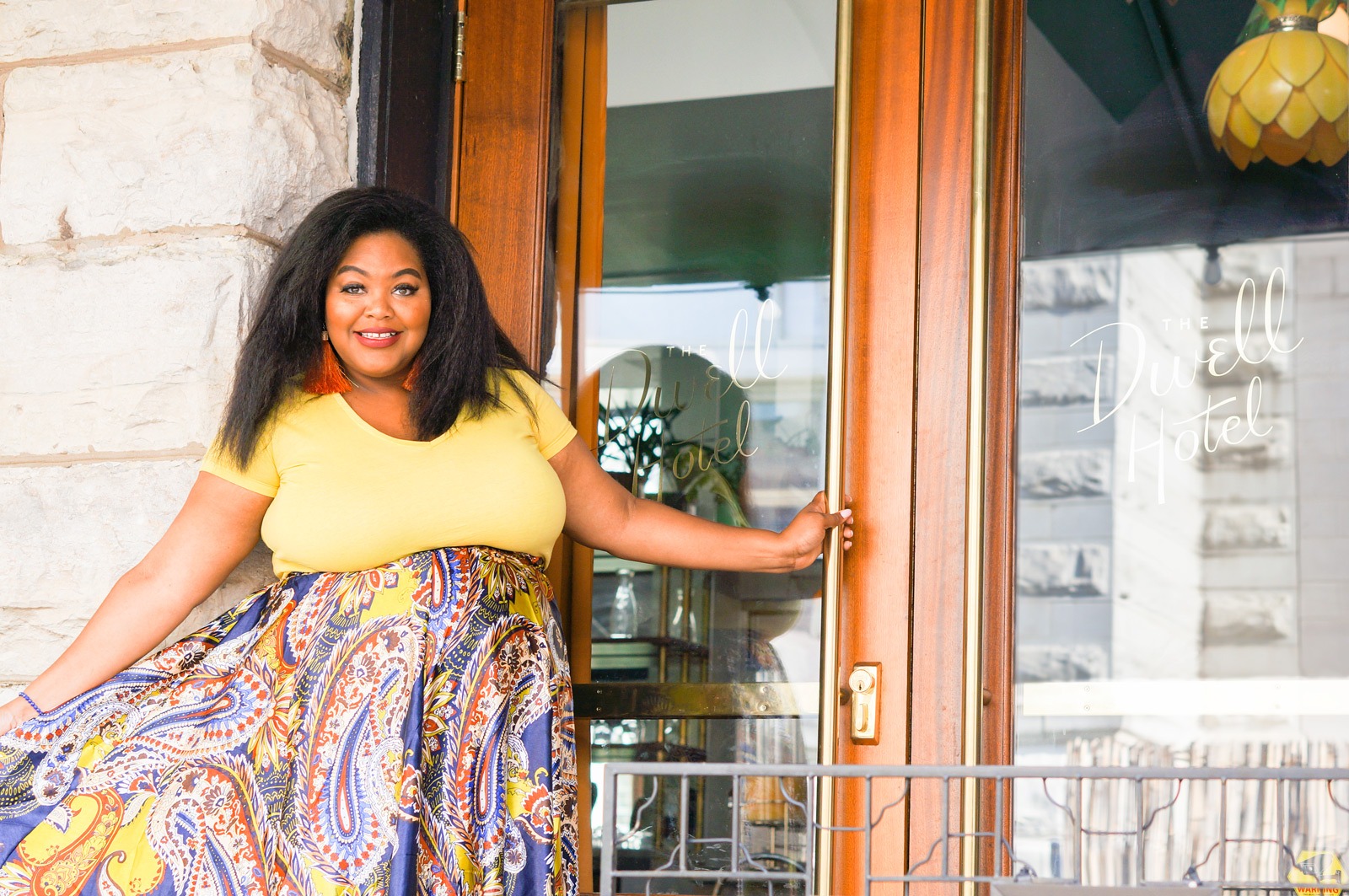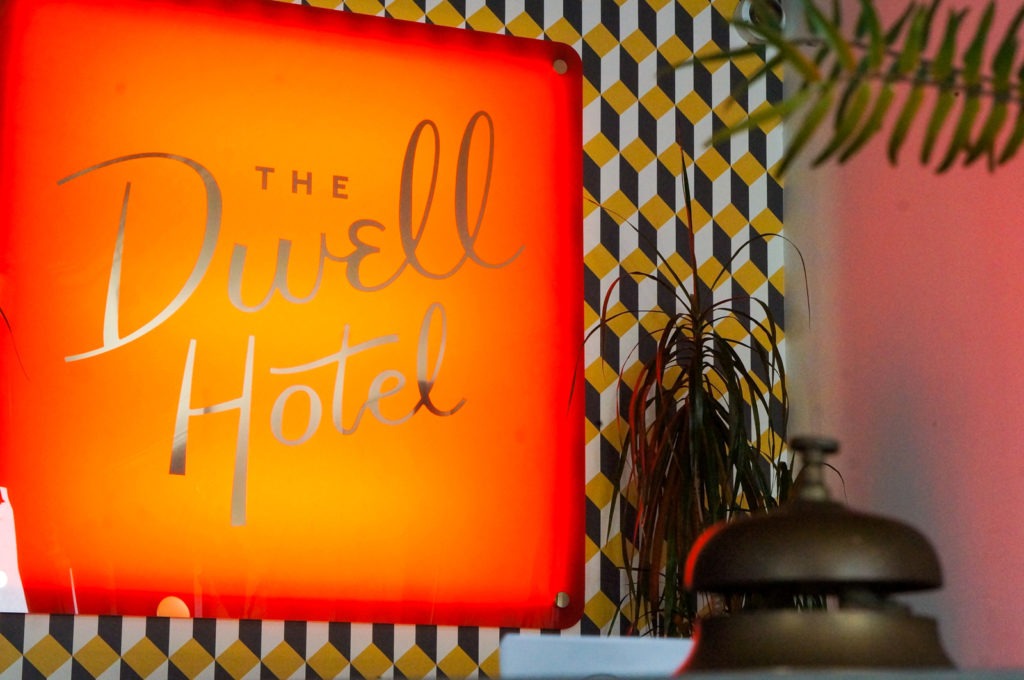 Immersed in the details
With only 16 rooms at The Dwell, each one decorated with meticulous attention to detail and carrying its own retro theme (think Mod, Orient, Flamingo, etc), guests can experience something new each time they stay. Even the hallways are decked out to the nines y'all! And the attention to detail doesn't end with the decor. High class hospitality is just as much a fixture at The Dwell as the tufted pillows and palm covered walls.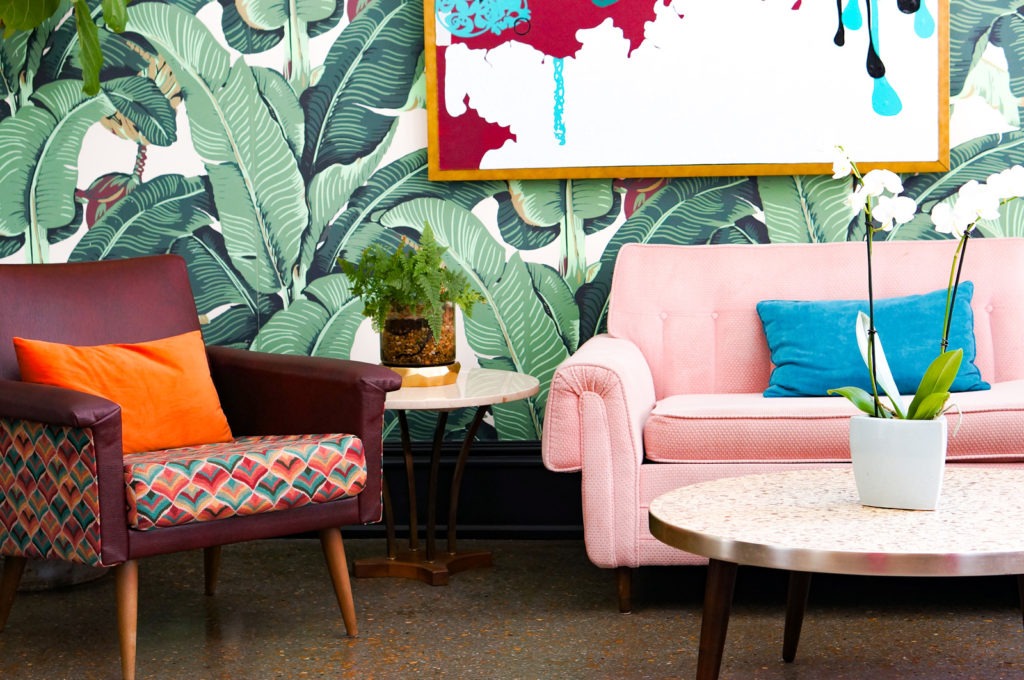 Of course, I have a soft spot for the room we stayed in: the Tiki Suite. This getaway-style bungalow was a total dream—warm colors, brick accents, and artistic touches made it feel like a lux tropical escape I never knew I needed in my life. The king size bed, private lounge/bar area with a gas-lit fireplace, and gorgeous spa-like bath were the details that made this exclusive suite feel even more like a best kept secret. I must confess; the Tiki Suite was so fabulously chic that a photoshoot was bound to happen… What can I say, I'm a sucker for sassy spaces.
A sanctuary of style
When you want to venture out of your private oasis of a room, The Dwell offers starlit spirits and stellar cocktails at Matilda Midnight. Sip chicly on a Queen of Cups in the plush lounge like a superstar. Or, mosey over to the Solarium for even more unforgettable moments in this gorgeous garden-style dining and event space.
Honestly, I could stay at The Dwell Hotel the whole time on my next visit to Chattanooga and be totally content! This place IS a Chattanooga destination. Hey, if you want to be whisked away to a place where your cares become carefree and fantasy turns into dreams come true, The Dwell Hotel is definitely the place for you.
Get acquainted with the oh-so fabulous Dwell Hotel, dahling! Oh, and be sure to tell them Nikka Shae sent you!
The Dwell Hotel is located at 120 E. 10th Street in beautiful Chattanooga, Tennessee.
Disclaimer: The Dwell Hotel provided me with an unforgettable experience in exchange for my opinion. However, all expression of total elation are my very own.