*Photos courtesy of Barnsley Resort
Ladies, if you want a fairytale moment, this is the place! (Get your outfits ready.)
Only 60 miles outside of Atlanta, Barnsley Resort is an old Southern estate from the 1840's, and the charm oozes from every crack and cobblestone.
With gorgeous historic brick and sprawling greenery everywhere you turn, Barnsley Resort immediately makes you feel like you've stumbled into your own storybook adventure (a la Alice, perhaps?). While its beauty is apparent, this gem of a getaway also boasts less-obvious attractions. Dare I say… don't judge a book by its cover?
This 3,000-acre resort has 150 adorable guest rooms (and suites) within 37 unique cottages set in an English-inspired, pedestrian village. It also includes the Inn at Barnsley Resort. Don't be fooled, though, despite its English vibes, this "resort-meets-playground" is as Southern as they come.

Incredible Southern Hospitality & Cuisine
Living in the South, you know that "ma'am" and "sir" are signs of respect. Well, this North Georgia retreat had no shortage of the sweet Southern hospitality the setting suggests. Of course, the sweetness didn't stop at the service.
If you enjoy tasting your way through vacation like I do, you'll be excited to know that you have three awesome dining options on-site at the Barnsley! Thanks to the resort's close proximity to local farmers and producers, their kitchens are able to deliver some of the best Georgian garden-to-table cuisine in the area.
Choose your experience or try all three—you know I won't judge! Executive Chef Nicolas Lebas brings almost two decades of culinary experience to all three menus, so you can't go wrong.
Rice House is a 19th-century farmhouse restaurant was delicately relocated to Barnsley Resort from Rome, Georgia. Serving a menu that rotates weekly, they only use what is being grown in the on-site garden as well as in-season local ingredients.
For the exceptional Southern fare that taunts your taste buds when you visit the countryside, the cozy Woodlands Grill will treat you to a home-cooked meal. I especially loved the restaurant's Wine Library—it's the perfect place to cuddle up for some privacy with bae!
And when you want to be out in the fresh air, Barnsley's Beer Garden is a great place to eat, drink, and hang out.
Amenities, Activities, Adventure…Oh My!
I think what I love most about this place (besides the endless photo opportunities) is all of the amenities and activities. Seriously, there's such a variety!
While you enjoy a lavish day at the boutique spa and fitness center, your hubby can try his hand at the 18-hole Fazio-designed golf course or the 28-station sporting clays course. Or the two of you can embark on some romantic adventures—go horseback riding along picturesque trails or go canoeing on the stunning 10-acre lake!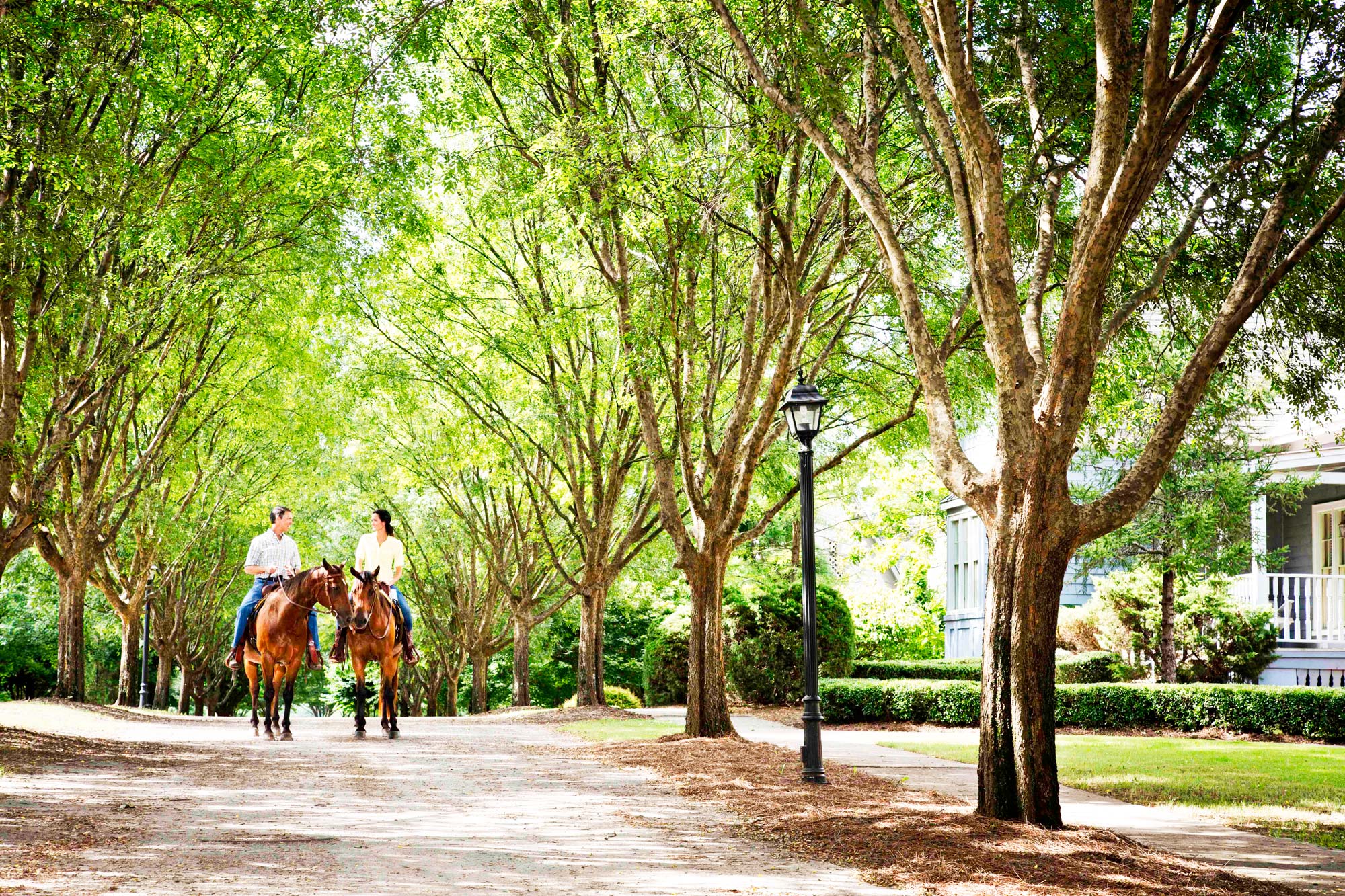 Barnsley Resort is truly a whole other world compared to Atlanta, even though it's just an hour away! Every moment took my breath away, and being there with my "prince charming" certainly gave my getaway a classic storybook ending!
Barnsley Resort is located at 597 Barnsley Gardens Road in Adairsville, Georgia. Visit their website at www.barnsleyresort.com to book a stay—or—to schedule a day to just play!
Disclaimer: The Barnsley Resort provided me with an unforgettable experience in exchange for my opinion. However, all expression of total elation are my very own.