They say the best things come in pairs. Well, I say the best things come paired. That's the idea behind the exciting new Seasons 52 Root & Vine menu. This wine x entrée adventure gives you the best Seasons' servings paired with complementary wine selections straight from Napa Valley. The new menu features three aromatic autumn sips from the Wagner winemaking family that guide your Seasons' dining experience through wine country.
From Now until November 18 you can experience all the flavors of Fall with a flight of these award-winning wines alongside Seasons 52's curated cuisine. Savor selections from a special three-course menu that features hearty soups, crave-worthy salads, and brick oven-roasted entrées all for $29.95! Lucky for me I got a chance to try the new Root & Vine menu at Seasons 52, and I have all the highlights to help you sip and savor through this mouthwatering meal.
A Tale of Two Salads
For starters, pick between the Romaine and Kale Caesar Salad and the Field Greens Salad. But choose wisely because these leafy green offerings are sure to send you into fork frenzy… you know, when you and your salad are having a moment. LOL Add an insatiable soup like the tasty Tomato Cheddar or Lobster Bisque that's simply divine to further feed your food fetish.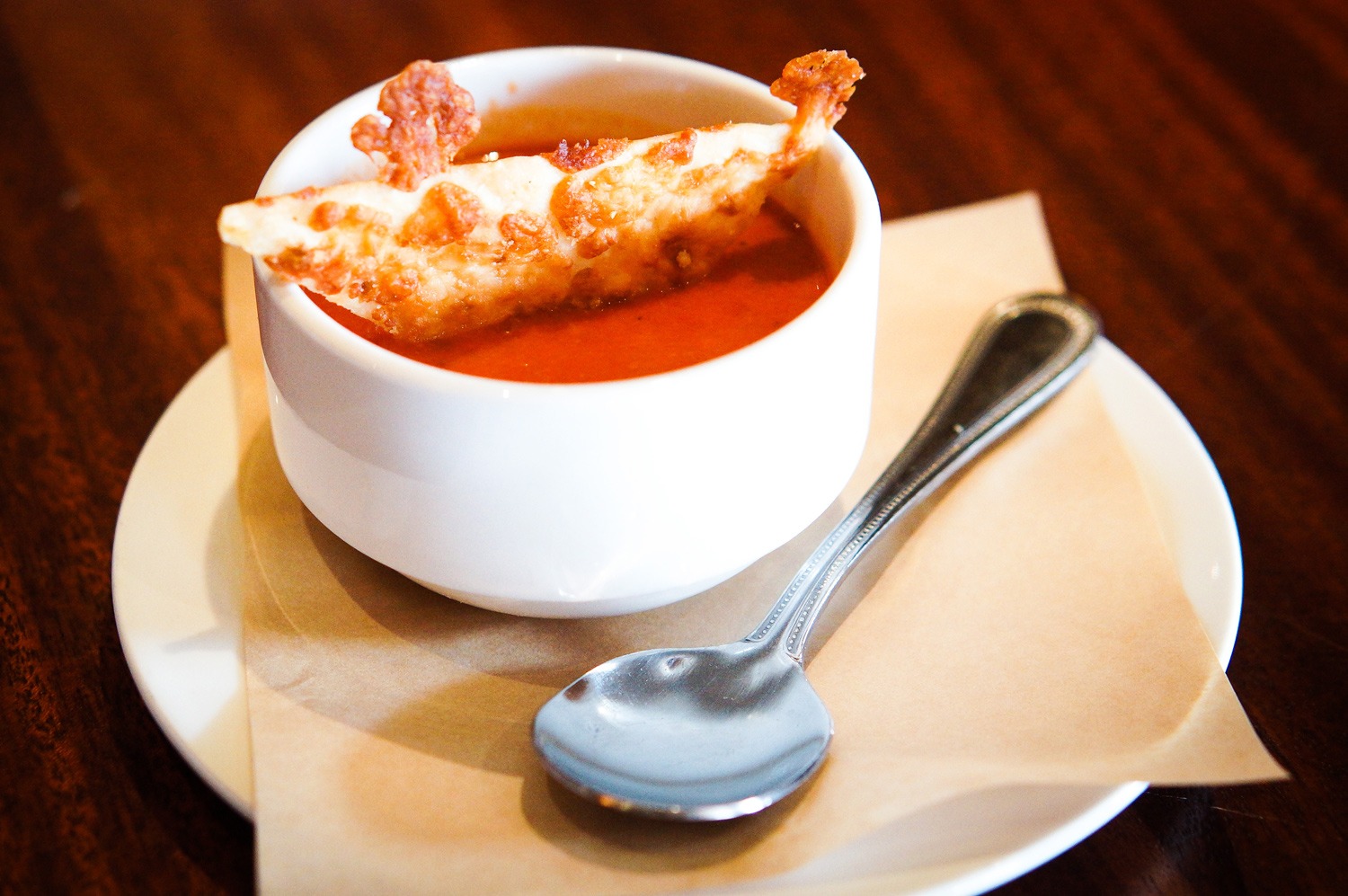 Highlight Reel
If your appetite craves a taste from the sea, go for Seasons' succulent cut of Brick Oven-Roasted Wild Cod that sits atop a bed of roasted cauliflower and chickpeas, and garnished with authentic salsa verde and lime butter. When I tell you this dish is everything… It. Is. Everything!!! Pair this perfectly plated portion with the Sea Sun by Caymus Chardonnay that's light and crisp and all things autumn.
Prime Time
When your palate is particular for more savory servings pick the Kona-Crusted Prime Sirloin with roasted brussels sprouts and mushrooms, and Brandy cream sauce. *Clutches pearl onions* It's sooo delish! Pair this palate pleasing selection with the Caymus Cabernet Sauvignon—a rich, dark, regal red that sips very well.
For more complex cravings do your taste buds a flavor and try Seasons' Mediterranean-Style Braised Lamb Loin. This succulent serving features herb, fig & pistachio couscous, garnished with 15 yr aged sesame yogurt (*gasp), and a balsamic glaze drizzle. This intricate entrée just begs for a glass of Conundrum Proprietary Red Blend which is made from three kinds of grapes: Petite Syrah, Zinfandel, and Cabernet Sauvignon. It's both lighthearted and serious – thus the name.
Further entertain your appetite with any of Seasons 52's Mini Indulgence desserts like Pumpkin Pie or the Caramel Pineapple Upside-Down Cake (just to nosh a few) that are the perfect finale for any fare.
What I love most about Seasons 52 is that they are focused on featuring fresh dishes that engage your appetite with a mix of diverse flavors. From soups to salads to entrées and eats from the orchard, Seasons 52 sets the course for creative cuisine. Pair their plates with sips that serenade the senses and heaven is only a few bites away.
So whichever way your cravings sway, one thing is certain… You will Fall in love with these autumn-inspired entree's and savory sips at Seasons 52.
The exciting new Root & Vine 3-course menu at Seasons 52 is only $29.95 and available from now until November 18, so don't miss your chance to explore these enjoyable entrées paired with splendid sips. Because, wine not!
Disclaimer: Seasons 52 compensated my meal in exchange for my opinion, however all thoughts (and drooling) are my own.