My, my, my, I, yi, woo! I love m-m-m-my Sienna!
Here's why…
GRATITUDE.
Hey, life is all about experiences, so when we had the chance to take the spacious 2021 Toyota Sienna out for a spin, I said why not make new memories. And while everyone's busy pursuing their very own dreams makes each moment together is super super special. So, besides our typical adventurin' around town searching for the cutest cafes (our favorite thing to do btw) we decided to #payitforward w/ a shop & drop(off) to assist the families at the Atlanta Ronald McDonald House. 
We stopped by our local Kroger to stock up on groceries and other items to donate to this wonderful charity that assists families with a "home away from home" while seeking desperately needed medical care. RMHC is always in need of donations, food, and other supplies to sustain these families basic needs. Say less! With spacious seating (up to 8 people), hands-free sliding doors and power liftgate, plus a cargo area the size of a small village, "my Sienna" was more than able to handle our haul.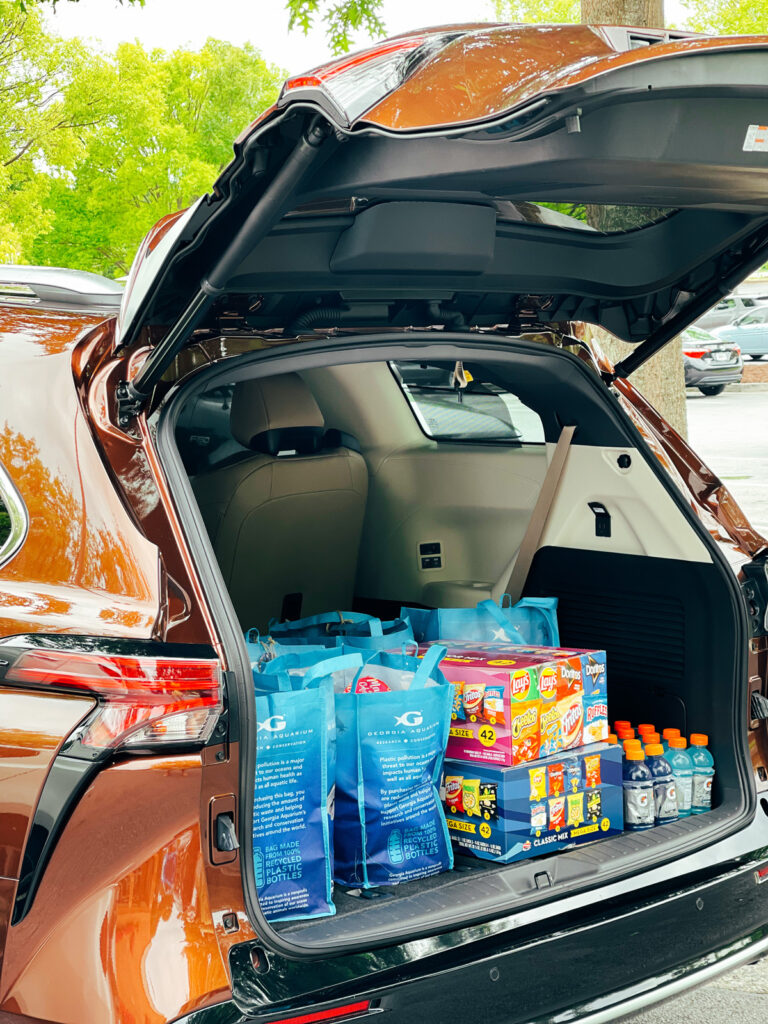 INSPIRATION.
They say getting there is half the fun, and my Sienna came equipped with a host of fabulous features to make our mission one to remember. With Dynamic Navigation to map out your destination, built-in Wi-Fi, Apple CarPlay® and Android Auto compatible entertainment system, plus premium JBL speakers all around, you can rock out to your fave 80's tunes the entire ride! 
VOLUNTEER.
Being of service and giving back is in my DNA. Just seeing others smile is sooo priceless… there's no other feeling like it! And my Sienna was a huge part in helping us deliver lots of smiles to the Atlanta RMHC families. And with a starting MSRP of just $34,460 + an estimated MPG of 36 city/hwy means more savings to fuel your next mission.  Whoohoo!!!
EXPERIENCE.
Special moments call for special transportation, and the 2021 #ToyotaSienna is definitely in a class all its own. Hey, making NEW memories is what life is all about right!
Push to Start something special!
Hey, if you're looking for a vehicle to carry ALL of your most precious cargo, you should def check out the 2021 Toyota Sienna!
Huge hugs to my friends at the Atlanta Ronald McDonald House for allowing my family to be a part of theirs. If you're interested in donating to this fabulous organization, please visit their website at armhc.org and be a part of something special!
Disclaimer: Toyota USA provided me with a vehicle to test drive, however all opinions are my own.